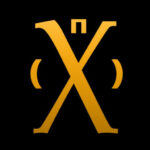 At epicobracelets.com.gr, we believe in being clear and open about how we collect and use your personal data. For this reason, this cookie policy provides detailed information about how and when we use cookies on our website.
We use cookies to ensure everyone who uses our website has the best possible experience. Cookies also help us keep your data safe.
What is a cookie?
A cookie is a small text file which is sent to and stored on your device (mobile phone, computer or tablet) when you first visit our website or its web pages. Some of the cookies are necessary to enable you to use the site's full functionality, while others are used in order to improve your user experience and facilitate navigation on the site. 
Types of cookies
There are certain types of cookies:
1. Cookies can be classified as either 'essential' or 'non-essential'.
Essential cookies: these are cookies that are either:
used solely to carry out or facilitate the transmission of communications over a network; or
strictly necessary to provide an online service (e.g. our website or a service on our website) which you have requested.
Non-essential cookies: these are any cookies that do not fall within the definition of essential cookies, such as cookies used to analyse your behaviour on a website ('analytical' cookies) or cookies used to display advertisements to you ('advertising' cookies).
2. Cookies can be classified as either 'session' or 'persistent', depending on how long they last after they are placed on your browser.
Session cookies: session cookies last for as long as you keep your browser open. They expire when you close your browser.
Persistent cookies: persistent cookies expire at a fixed point in time or if you manually delete them from your browser, whichever occurs first.
3. Cookies can be classified as 'first party' or 'third party'.
First party cookies: these are cookies placed on your device by our website domain.
Third party cookies: these are cookies placed on your device by third party website domains. When you visit a page with content embedded from, for example, YouTube or Facebook, these third party service providers may set their own cookies on your device. Please check the third party websites for more information about these cookies.
What kind of cookies do we use?
Εssential cookies: you may not delete these cookies as this will affect the functionality of this website.
Source

Retention

Purpose

wc_fragments_

 

–

Session cookie

This cookie ensures that the shopping cart functionality works properly

 

Wordpress_logged_in

epicobracelets

Session cookie

This indicates when you're logged in and who you are

 

Wordpress_sec_

epicobracelets

Session cookie

This cookie is used to store your authentication details.

 

Wp–wpml

epicobracelets

1 day

This cookie sets your language
Analytical cookies: these cookies store anonymized statistical information and cannot alone lead to your identification. Our website uses these cookies to enhance the functionality of our website and to analyse our website's efficiency.
Cookie

Source

Retention

Purpose

_ga

Google

2 years

This cookie understands the user journey (or session) a visitor to our website takes when using the site.

Used by Google Analytics (https://www.google.com/analytics/) to distinguish unique users of our website, by using a randomly generated number as the unique identifier.

Google privacy policy

https://policies.google.com/?hl=el&gl

 

_gid

Google

1 day

This cookie understands the user journey (or session) a visitor to our website takes when using the site.

Used by Google Analytics (https://www.google.com/analytics/) to distinguish unique users of our website, by using a randomly generated number as the unique identifier.

Google privacy policy

https://policies.google.com/?hl=el&gl

 

mc_landing_site

 

MailChimp

14 ημέρες

Collects and stores statistics for our visitors and from which websites the user has been redirected to our eshop.

gat_gtag_[property_id]

Google

Expires immediately

Used to analyse visitor browsing habits, flow, source and other information

 
You can find more about third-party cookies here.
Google Analytics
Our e-shop is using Google Analytics. This service relies on cookies and is on of the most popular service for analyzing visitors' data. The purpose of Google Analytics is the enhancement of the image and the services of our website by processing of anonymized data.  
Our website is using the feature "Anonymize IP" of Google Analytics. This means that your IP address is anonymized online everytime you are visiting our website.
Every time you visit our website epicobracelets.com.gr your anonymized information are transferred in a server owned by Google based in the USA. More information on the privacy policy you may find here and more information on the tems of use of Google analytics here
You may block the Google Analytics collection of data, by installing a plug-in to your browser : https://tools.google.com/dlpage/gaoptout
Functional Cookies 
Τhese cookies are not necessary, however they can enhance your experience online. You may create an account on Facebook or you may connect to one of your accounts on Facebook. When you log in to your facebook account, Facebook Inc. installs a cookie on your browser. To connect using your facebook account you have to provide your consent and you may recall it at any time. More information here
Log Files
Every time you visit epicobracelets.com.gr , our server stores in a log file your IP address mainly for security purposes. This is considered to be personal data even if it is not possible for us to identify you by using this information.
The log files may also provide information such as your operating system, your browser and othee information such as the URL of the website you were navigating before visiting our own e-shop and the time of your visit.
This information is only kept for a minimum period of time and help us protect our e-shop from any incident such as unauthorized access or malicious attacks that may have a negative impact on the confidentiality, availability, integrity and accuracy of the information stored in our eshop.
Targeting technologies and ads
In epicobracelets.com.gr we are using certain technologies to identify content that may interests you. This way we are also in a position to assess the efficiency of our ads campaigns (marketing).
Name

Source

Retention

Purpose

Facebook Pixel

Facebook

Έως 180 ημέρες από την επίσκεψη

Facebook Pixels are not cookies but pixels are similar to cookies. They are Javascript code incorporated into the website.

Pixels collect anonymized information for statistical purposes every time you visit our website from Facebook. This information helps us measure the efficiency of our ads and helps us develop our website and be more functional.

Each facebook user has a unique id that is used to target our visitors for marketing purposes via FB ads.

The retention period is defined by Facebook. For more information visit this link: https://www.facebook.com/about/privacy/

 

You may review your preferences here. More information on how to opt out from the custom audience features you may find here . You may find more info on the privacy policy here

Fb_chat_plugin

Facebook

No retention

When you're visiting our website, a Facebook Chat widget is installed. This will allow you to contact our customer support team instantly using your account on Facebook.

 

_gcl_au

 

Google Tag Manager

3 months

Τhis cookie is used by Google AdSense to measure the effectiveness of the ads placed by our eshop.

 
Controlling cookies
Most browsers allow you to control cookies through their settings preferences. However, if you limit the ability of websites to set cookies, you may worsen your overall user experience, since it will no longer be personalized to you. It may also stop you from saving customized settings.
Turning off and deleting cookies
All web browsers allow you to limit cookie behaviour or turn off cookies within the settings or options of the browser. The steps to do this are different for each browser, you can find instructions under the Help menu of your browser.
Through your browser you can also view the cookies that are on your computer, and delete individual ones, or purge them all.
Cookies are just text files so you can open them and read the contents. The data within them is often encrypted, or a numerical key corresponding to a web session so they often don't make sense to anything other than the website that wrote it.
If you turn off cookies, this site will not be able to function as it was designed to. If you use different devices to view and access our Website (e.g. your computer, smartphone, tablet etc) you will need to ensure that each browser on each device is adjusted to suit your cookie preferences
Disabling cookies will also affect the monitoring of your progress through the site, but will not stop the analytics code from recognizing your visit.
To find out more about cookies, including how to see what cookies have been set and how to manage and delete them, visit wikipedia.org, www.allaboutcookies.org, or www.aboutcookies.org.
Other helpful resources
Browser manufacturers provide help pages relating to cookie management in their products. Please see below for more information.
For other browsers, please consult the documentation that your browser manufacturer provides.
Changes to this Cookie Policy
Our policies and procedures at EpicoBracelets.com.gr are under continual review. We may, from time to time, update our cookies policy. Any such changes will be posted on this page.
For more information about this policy you may contact us at: hello@epicobracelets.com