WHO WE ARE
Quality is our legacy for 6 generations
Epico™  has been designing, manufacturing and marketing creative handmade and high-quality jewellery and accessories since 2014. Our brand is headquartered in Rhodes, Greece.  
As the founder and owner of Epico represents the 6th generation of the jewellery business "Chrysochos V. Pantelis Jewellery", based initially in Symi island and later in the old town of Rhodes for more than 150 years now, quality is an unnegotiable principle for us and for our legacy.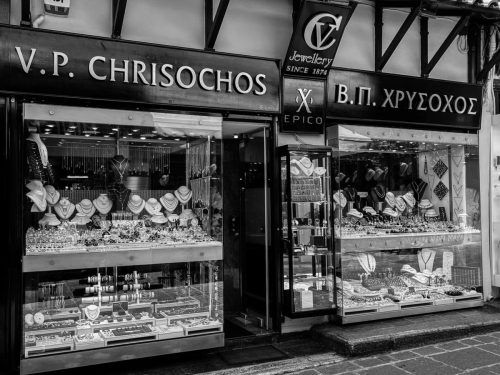 The concept of Epico was created as a need to offer to our clients modern, high-quality and unique accessories at affordable prices. Our very first production line was focused on bracelets for men and women, with semi-precious gemstones and silver 3D printed elements. Listening to our customers' needs, we have also created custom bracelets and limited edition designs that are renewed every year.
As all of our designs are handmade and are crafted in Rhodes, Greece, Epico has also an on-demand manufacturing jewel service offered to its customers. Show us a picture of a jewel or accessory, select the material (gold, silver, metal gold/silver-plated) or the stones, tells us what you want and how you want it and we can produce it for you, calculating all costs in advance. For specific requests and orders, you can contact our Epico team here.
At the same time, we are also designing custom bracelets, necklaces and accessories for special occasions, such as weddings, birthdays, Christmas, for Valentine's and mother's day, for new-born babies and other special occasions and events.
The time has come and Epico's first watch collection for women and men has been available since 2019. Epico has also created a limited edition leather accessory product line including smartphone leather cases, airpod cases, wallets, cardholders, keyrings and other products.   
WHOLESALES
After several successful years as retailers, we have expanded our activities in the wholesale market. Epico's distribution network is expanding including several points of sale in Greece. For more information about our wholesale strategy please get in touch with us.
EPICO CUSTOMERS
To Epico, every customer is important. We face the process of preparing and delivering each order as a unique experience. Our team takes care of every single detail from the moment we receive your order until the Epico products get to you. We prepare your products, add them in our luxurious packaging and we deliver them to you. However, our relationship does not stop there. We care about your satisfaction and your opinion is important to us. We take care of our relationship with the network of clients throughout the globe, taking into account their reviews reaching directly our team or posted on our social media accounts. So feel free to reach out to us.